Welcome to Duraline!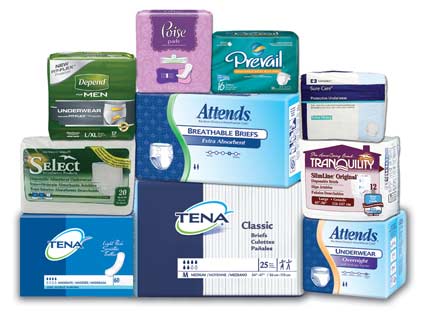 This website is your guide to the most carefully selected incontinence products anywhere.
Shop online or call our friendly, knowledgeable customer service consultants.
We understand the issues you face every day and we are committed to finding the most 
appropriate products for your needs.
Our goal is to make life easier for you.
We carry an extensive line of incontinence products ranging from infant to bariatric sizes.
Brand names include Attends, Coloplast, Comply, Covidien, Cuties, Depend, dura tex, Enemeez, First Quality, Fitti, Goodnites, Huggies, McKesson, Medline, Molicare, Poise, Prevail, Select, swimmates, SleepWell, Tena, Tranquility & Tronex.
We Pledge...
...to provide fast, reliable, discreet delivery direct to your home.
Save 8% on your purchases with our Auto Delivery Plan.
Discreet Packaging upon Request.
...to keep a knowledgeable staff at your disposal, prepared to answer your questions on incontinence and give you the personal attention you deserve.
...to guide you in selecting the best products for your needs and educate you in their proper use.
...to keep you up-to-date on new and improved products as they become available.